Remote Support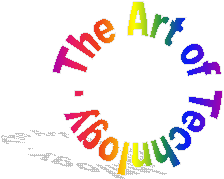 Welcome to Gulfport Technology Center
Home of the DAYDREAMER INTERNET CAFE!
(727) 388-3493
We are located at 2321 49th St. S. (Gulfport)
St. Petersburg, FL 33707
Open Mon-Fri 10AM-6PM & Sat 10AM-3PM
The mission of Gulfport Technology Center is to provide for the technology needs of the community. In addition to providing Internet Services (and Great Coffee), We offer Computer Repair Services.
We strive to provide an up to date and comfortable atmosphere that will be invaluable to the communities technology needs. If you are in need of a service that we do not provide, please by all means suggest it, we are here to serve you!
Bring your laptop, and come relax with our State of the Art WIFI services (Wireless Internet), or if you need we have computers and laptops available here for your use. We also have used affordable laptops & desktops starting @ $200 - $450.00 we also give a warranty with the above items.
Come in and check us out or call us anytime! (727) 388-3493